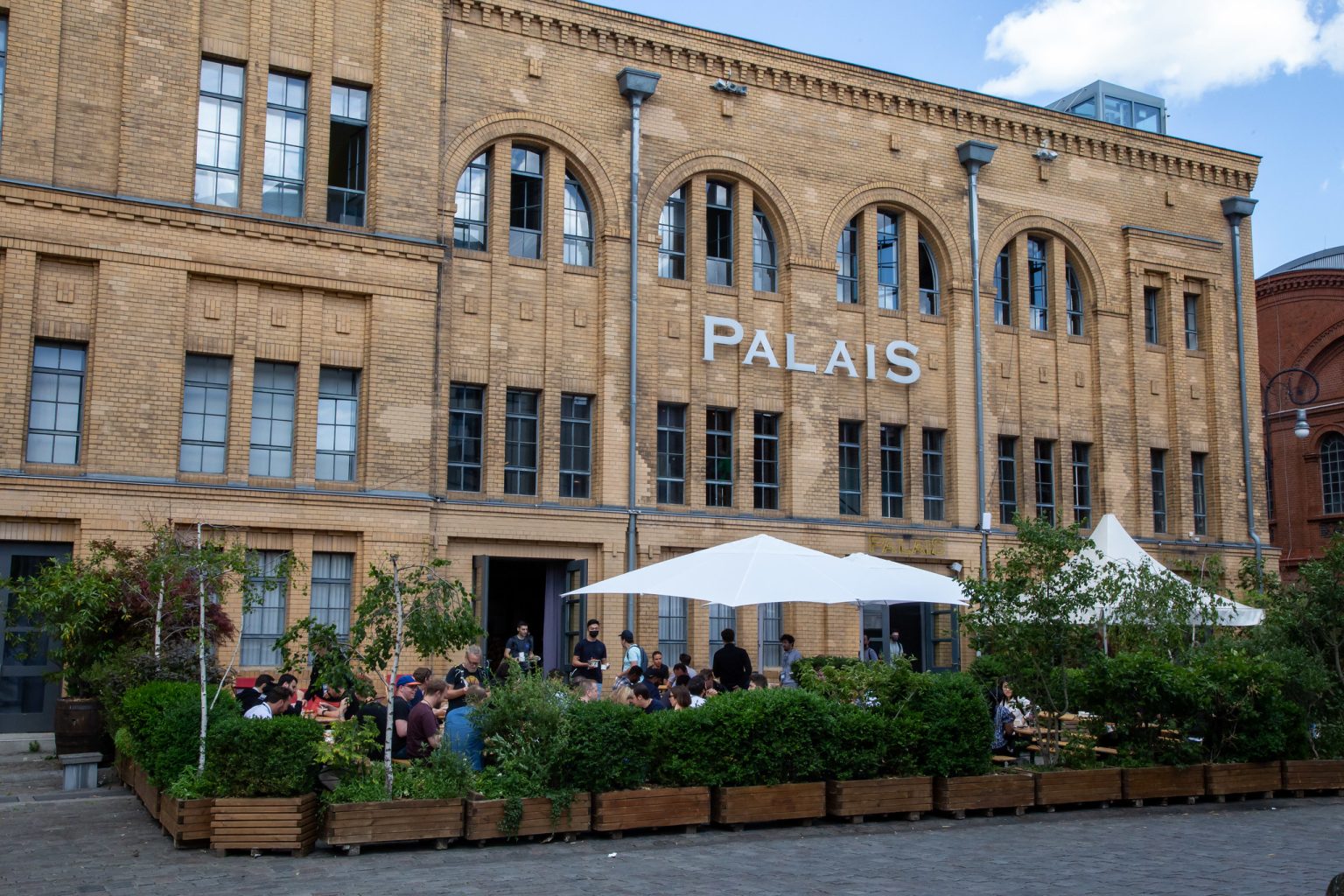 Our venue for Berlin Buzzwords 2024 will be Kulturbrauerei, an industrial monument and event space in the heart of Berlin's Prenzlauer Berg district.
Kulturbrauerei has been host for Berlin Buzzwords for more than five years now, and its unique atmosphere and facilities make it a perfect fit.
As a former brewery, Kulturbrauerei consists of several buildings located on a property over 25,000 square meter large. Berlin Buzzwords will take place mainly in a connected building complex that encompasses Palais, Maschinenhaus and Kesselhaus. Our fourth stage, Frannz Salon, is located in a separate building on the premises of Kulturbrauerei.
Apart from the stages, our partner and catering area, located on the ground floor of Palais, is the heart of Berlin Buzzwords. Here you can find the booths of our amazing sponsors, have a coffee or soft drink and network with other participants of #bbuzz. Directly next to our partner area is the outside terrace, giving you the opportunity to enjoy some fresh air between sessions.
Additionally, Kulturbrauerei offers a Loft, where you can check your emails or have a quick call. The roof terrace is located on the third floor of Palais, next to our stage Palais Atelier, and offers a fantastic view over Berlin.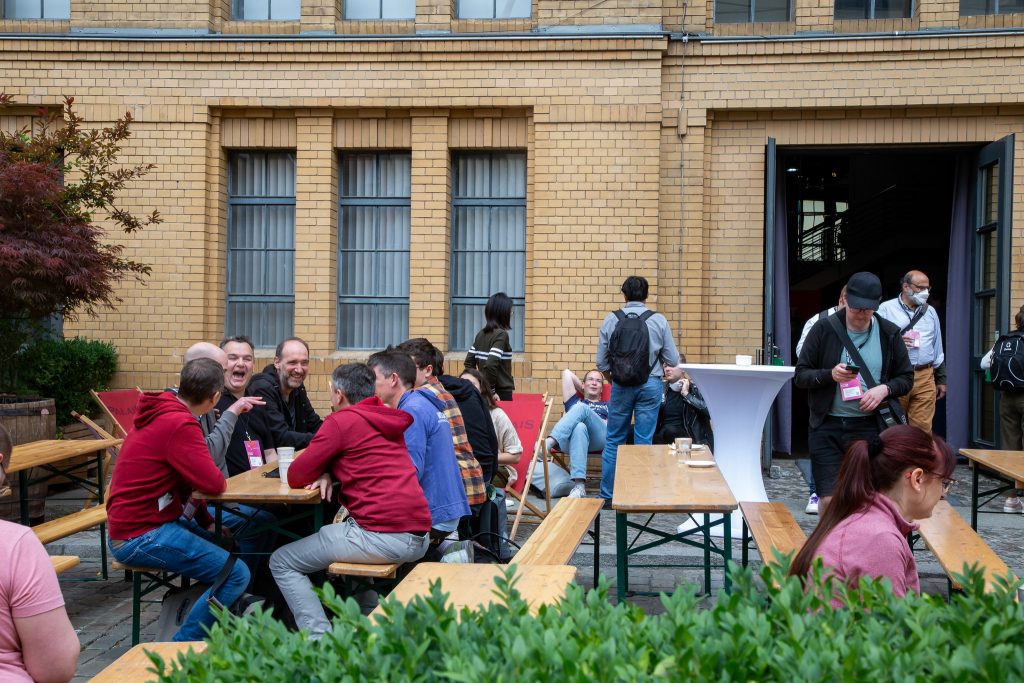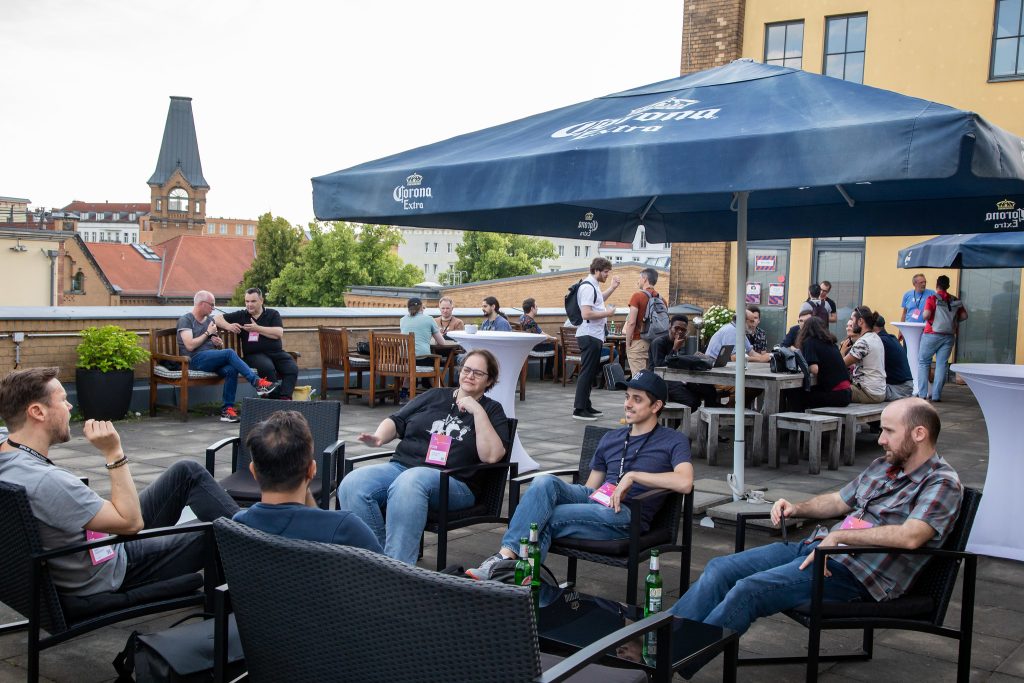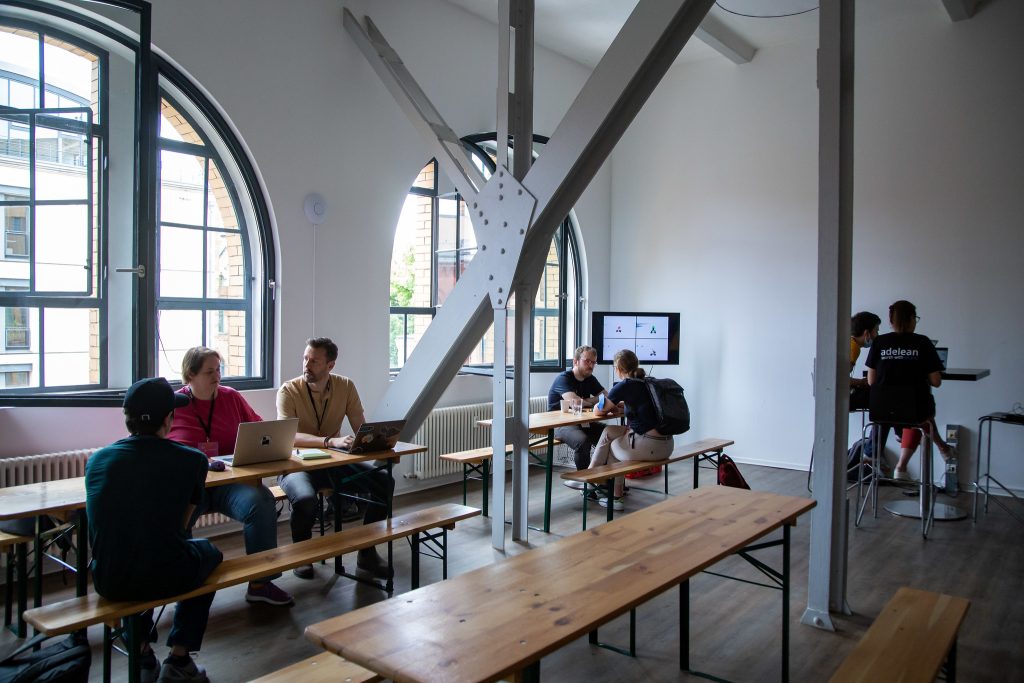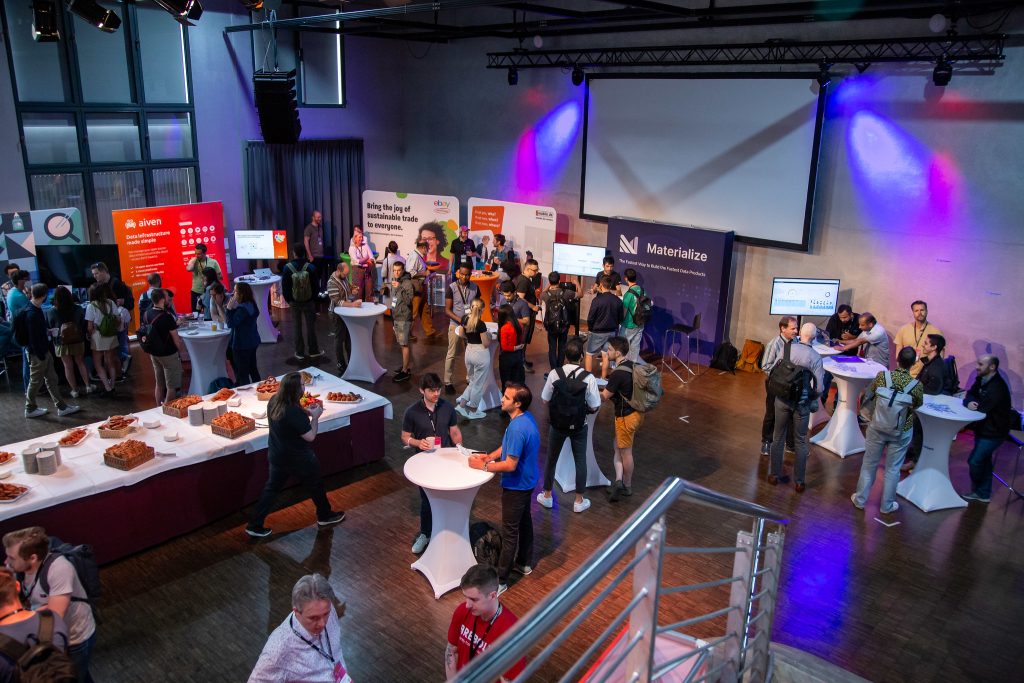 How to get to our venue Kulturbrauerei
Accessibility at Berlin Buzzwords
For information on accessibility at the venue, please visit our dedicated page.
Public transport to the conference venue
U-Bahn: U2 stopping at Eberswalder Straße or Senefelderplatz.
S-Bahn: Ringbahn S41, S42, S85 and S8, stopping at Schönhauser Allee. From Schönhauser Allee it's a 15 min walk to Kulturbrauerei or you can take U2 from Schönhauser Allee to Eberswalder Straße.
Tram: Lines 12, M10 and M1, stopping at Eberswalder Straße.
Night Bus: N2, stopping at Eberwalder Straße.