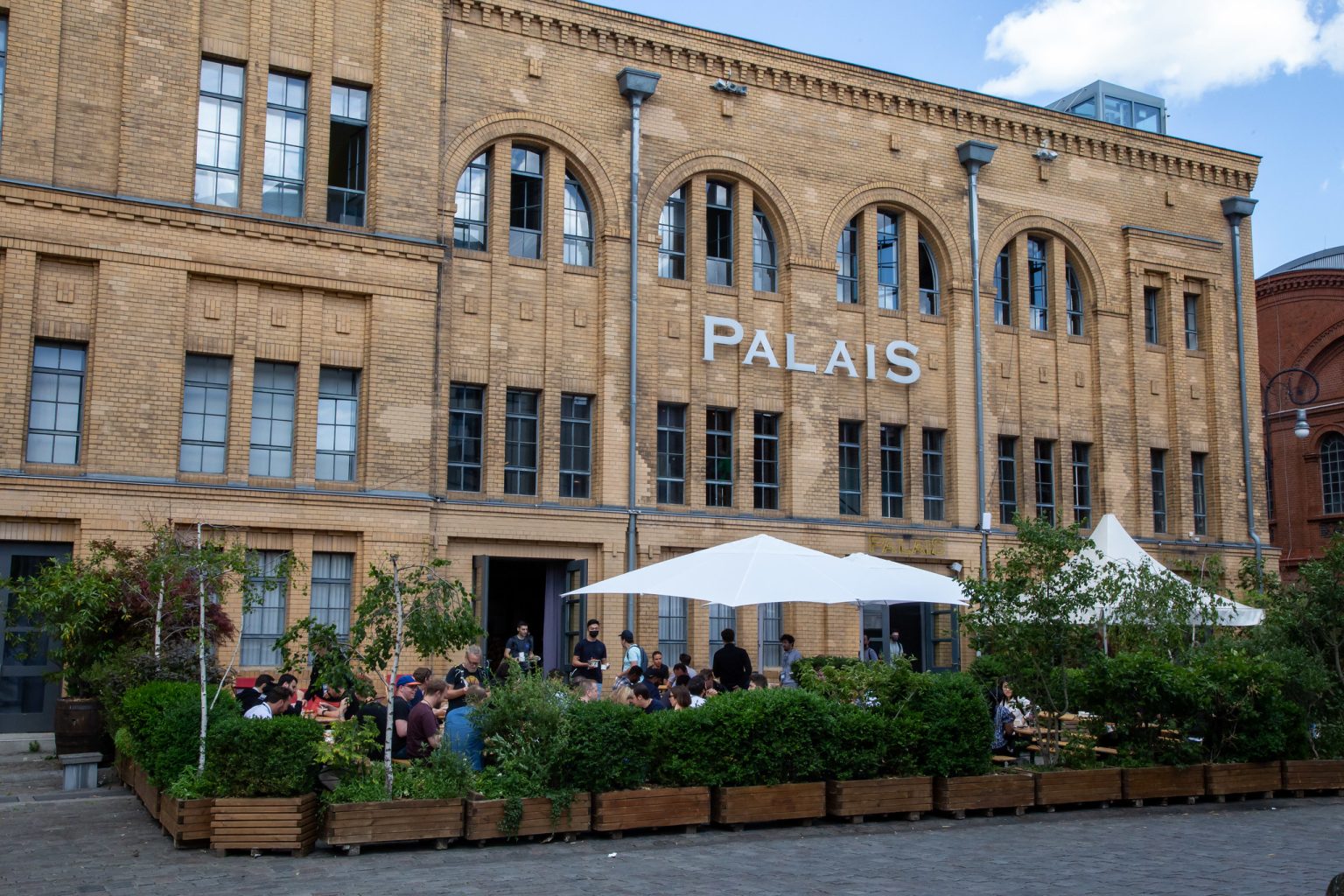 Berlin Buzzwords is a great place to meet great people, and while there is ample time to chat and discuss during the conference, we also want to provide an opportunity for everyone to meet up outside of the regular conference program with our Get Together on Monday! 
Our Get Together is a casual meet up in an relaxed atmosphere and provides a perfect opportunity to meet old and new friends, business contacts or get to know other participants of Berlin Buzzwords. There will be food and drinks available: We will offer a range of vegetarian and vegan food options as well as alcoholic and non-alcoholic drinks.
Our Get Together takes place on the first day of #bbuzz directly after the last sessions of the day have ended, on Monday, June 9, 18:00 CEST at Palais Kulturbrauerei, where our Partner Area is located.
The Get Together is open for all speakers and participants who purchased an Onsite Ticket for Berlin Buzzwords 2023 – no registration or RSVP required! We are looking forward to meeting all of you there!
The Get Together is sponsored by